---
Spanish Language Schools in Ecuador
Schools in Ecuador
36 Search Results
Displaying schools 1 - 30 of 36 in total
Too many results?
Try the
Advanced Search
or use the options in the boxes below to sort these search results.
Sort by:
Cost
Quality
The Spanish Immersion Programs Directory includes language schools throughout Latin America and Spain.
Select a country from the map

Loading Schools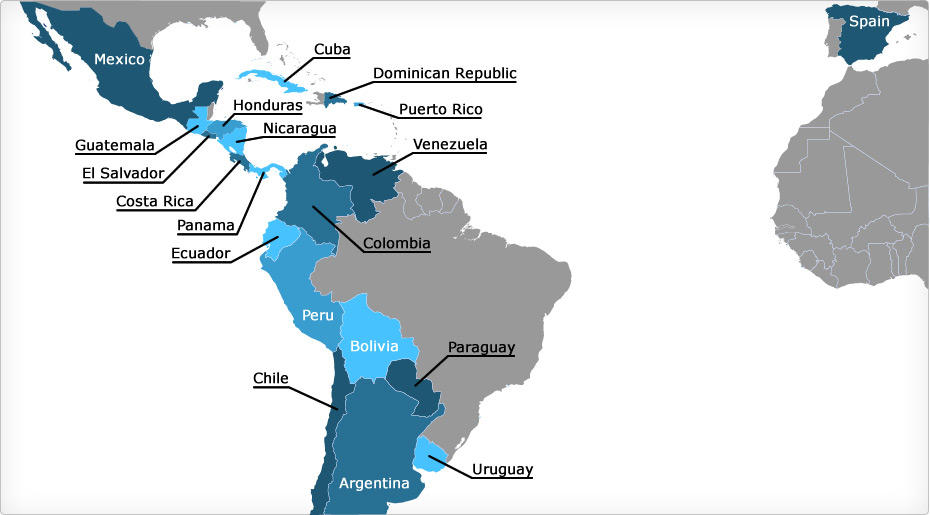 Top Language School Cities:



Travel Blogs from Ecuador
Location: Cuenca, Ecuador
So, arriving in Cuenca late we checked into the Hostal Tinku where Mira(another Galápagos friend) was staying. After marveling at the spectacular noisiness of the place with the bar...
[ view full travel blog ]
Location: Quito, Ecuador
Settling in well here in Quito. Another Spanish student from Tasmania has moved in to the house so I now have some English-speaking company which is great. The owner of the house is...
[ view full travel blog ]
Location: Quito, Ecuador
Quito. We woke up @ 6:00 AM and went out looking for breakfast. We were in little hotel. The rooms are very small, but very clean. We found a restaurant that was open at that t...
[ view full travel blog ]
Online Spanish Lessons
---