---
Spanish Language Schools in Spain | Page 4
Schools in Spain | Page 4
147 Search Results
Displaying schools 91 - 120 of 147 in total
Too many results?
Try the
Advanced Search
or use the options in the boxes below to sort these search results.
Sort by:
Cost
Quality
The Spanish Immersion Programs Directory includes language schools throughout Latin America and Spain.
Select a country from the map

Loading Schools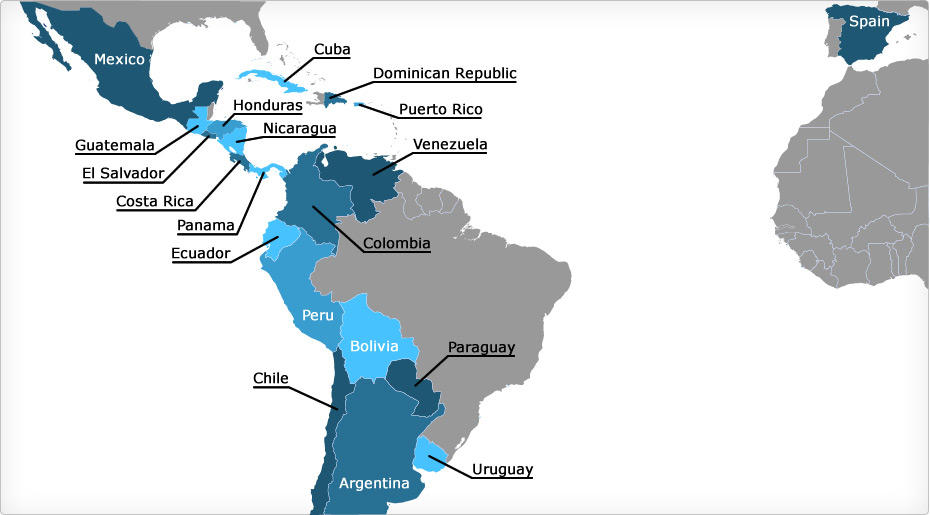 Top Language School Cities:



Travel Blogs from Spain
Location: Madrid, Spain
Life here in Madrid is truly like a siren call, many speculate that I will never make it back to the States. Today I really enjoyed the class. I found out what "joder&qu...
[ view full travel blog ]
Location: Madrid, Spain
Finally made it to the Rastro (flea market) this past Sunday, bought some stuff, and another sun dress for me. Couldn't resist. It's really warm here most of the time so d...
[ view full travel blog ]
Location: Bilbao, Spain
Last night, I met Pablo at a great tapas bar or as they also called them here here "pinchos". I actually don't care what they called, they are fun! I met Pablo while traveling to ...
[ view full travel blog ]
Online Spanish Lessons
---